Nonhuman Agents takes into account recent philosophical approaches which question anthropocentrism. These discourses emphasize the non-human perspectives through object-oriented ontology (Harman and Meillasoux); discuss nonhuman / human encounters (Haraway); postulate a 'posthumanism' (Braidotti); and examine various posthuman performative strategies such as intra-acting (Barad). A new 'de-centring' lets us draw our attention to a reality that can no longer be described in purely anthropocentric parameters.





Workshops & Lectures


Through workshops and lectures, four international artists, living in Berlin, invite the public to think about the non-human by means of selected artistic, performative and scientific methods. Mushrooms, mosses, lichens and bacterial processes, as well as Berlin wetlands, play a central role.



Alanna Lynch | Gut

feelings


18 June, 2017


Margherita Pevere | Anatomy of an inter-connected system

15 July, 2017



Theresa Schubert | The forestal psyche


26 & 27 August, 2017



Sarah Hermanutz | ill-at-ease seep


28 October 2017


2-day-Workshop

Heather Barnett + plan b (Sophia New & Daniel Belasco Rogers) | Swarm | Cell | City

23 & 24 September, 2017

This 2-day workhop is a participatory experiment on art, performance and biology that precedes the exhibition Nonhuman Networks. The project invites the participants to view the city of Berlin by the nonhuman perspectives of the intelligent single-cell organism Physarum polycephalum and GPS tracking.

Exhibition
Nonhuman Networks
Heather Barnett

|
Saša
Spa
č
al
with Mirjan Švagelj & Anil Podgornik

Opening: 29 September, 2017 | Exhibition runs: 30 September - 26 November, 2017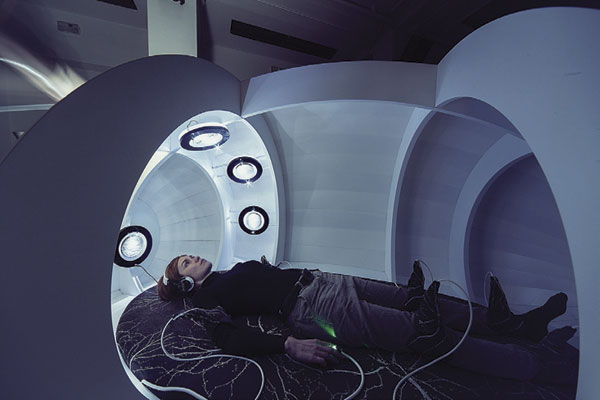 Saša Spa
č
al, Mirjan Švagelj und Anil Podgornik, Myconnect, Installation, 2014
The exhibition presents an aesthetics of new forms of communication between human and non-human actors. How does the world's largest single celled creature function as a computer? Can we tap into the so-called 'Internet of trees'? Performative works act as enablers for the audience to engage in non-linguistic forms of awareness and contact with several deceptively simple life form
s.
Interdisciplinary Conference
Nonhuman Agents in Art, Culture and Theory

24-26 November, 2017

Finally, an interdisciplinary conference will bring together international artists, scholars, and natural scientists from different disciplines to discuss artistic, philosophical, ethical and scientific approaches to nonhuman agents. The previous positions from the Nonhuman Subjectivities series will also be taken into account.
With the generous support of:

and the Slovenian Cultural Center in Berlin